The Grove strives to deliver the best in high-quality service in a fun and relaxed atmosphere!
Monday – Friday 9:00 AM – 10:00 PM
Saturday – Sunday 8:00 AM – 10:00 PM
Breakfast Daily, open – 1:30 PM
Happy Hour Daily, 4:00 PM – 10:00 PM
Get $1 OFF Well Drinks & Domestic Draft Beers!
Specialty Cocktails starting at $4.50 and Homemade Bites!
BUSINESS UPDATE: As part of our recent upgrades, including new flooring and inside the restaurant, The Grove is excited to announce that we recently paved our parking lot.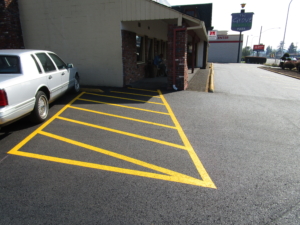 October Blue Plate Specials:
Monday: Meatloaf, mashed potatoes and gravy, and veggies.
Tuesday: Baked mac & cheese with bacon or ham served with garlic toast.
Wednesday: Open face turkey sandwich with turkey on bread, mashed potatoes, stuffing, gravy and veggies.
Thursday: Teriyaki chicken stir fry over steamed white rice.
Friday: Beef tips over egg noodles served with garlic toast.
The Grove wants to thank our valued guests and community for their continued support during this unprecedented time.
Your health and safety is important to us. We are following all guidelines set-forth by the state and CDC to help ensure a safe and healthy environment for our employees and customers.
Some of the safety measures we have implemented include, but are not limited to:
All employees must wear facemasks.
All guests must wear facemasks when not seated, eating or drinking.
Frequently sanitizing hard surfaces and commonly-used areas.
Reinforcing appropriate hygiene amongst our staff.
Allowing staff to staff home if feeling ill.
Removing pool tables and spacing tables 6-feet apart or more to allow for social distancing.
No bar-top seating.
Spacing lotto machines 6-feet apart and implementing a check-in/check-out system for machine use.
We will continue to provide the great service and food you love! We hope to see you soon.