The Grove strives to deliver the best in high-quality service in a fun and relaxed atmosphere!
The Grove is open for limited indoor dining, outdoor dining, take-out and delivery. We thank you for your continued support and patience as we navigate changes and COVID-19 restrictions during this time.
HOURS
Sunday  8 AM – 9 PM
Monday – Thursday  12 PM – 9 PM
Friday  7 AM – 11 PM
Saturday  8 AM – 11 PM
INDEPENDENCE DAY HOURS
July 4: 8 AM – 3 PM
July 5: CLOSED
INDOOR DINING
We are open for indoor dining at limited capacity. We hope to see you soon!
OUTDOOR DINING
The Grove's patio is covered, heated for the cooler days and nights, and has plenty of room for social distancing! The weather is only getting nicer – come check it out!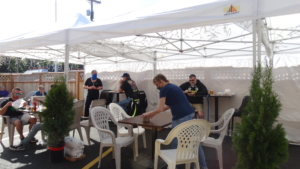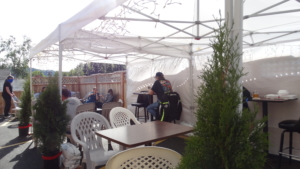 The Grove is open for take-out orders!
TAKE-OUT
Call 503-653-1930 to place orders to pick-up.
MENU
We are offering a temporary and shortened version of our regular menu. Enjoy a wide selection of Burgers, Sandwiches, Specialty Pizzas, Salads, and Breakfast on the weekends!
GROWLER FILLS
Let us fill up your Growler! We have more than 15 beers on tap including craft and domestic.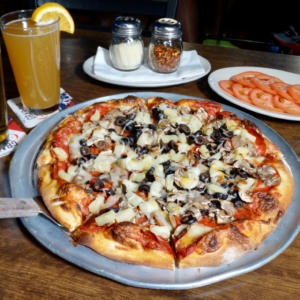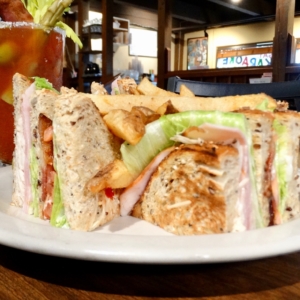 BLUE PLATE SPECIAL
This week, enjoy our Meatloaf, Mashed Potatoes and Gravy, and Veggies for only $12.95!
NOW HIRING!
The Grove is hiring! Applicants must work in a busy and fast-paced/moving environment, bring a positive attitude to work and at every shift, and provide current ID. Positions available:
Part-time Server – Experience Appreciated
Line Cook – Minimum Three Years of Experience Appreciated
Email resume to bkemberlin@comcast.net or drop it off at The Grove.
COVID-19 UPDATE
Thank you to our valued guests for the continued support!
Your health and safety is important to us. We are following all guidelines set-forth by the state and CDC.
Some of the safety measures implemented during this time include, but are not limited to, are:
All employees must wear facemasks.
All guests who are picking up take-out orders must wear facemasks.
All guests who are not seated at their table must wear facemasks.
Frequent sanitizing of surfaces.
Reinforcing appropriate hygiene amongst our staff.
Allowing staff to stay home if feeling ill.
We will continue to provide the great service and food you love! We hope to see you all again soon.